3rd Floor Gallery
September 10th, 2023 – February 18th, 2024
Art from the Archives will showcase pieces from our own collection, many of which haven't been on display before. It will combine beautiful examples of German artwork with local art created by German immigrants and their descendants. Featuring Karl Schmalhaus, Leo Daub and others, visitors are encouraged to reflect, explore, and consider how the experiences of those involved impacted the artwork they created.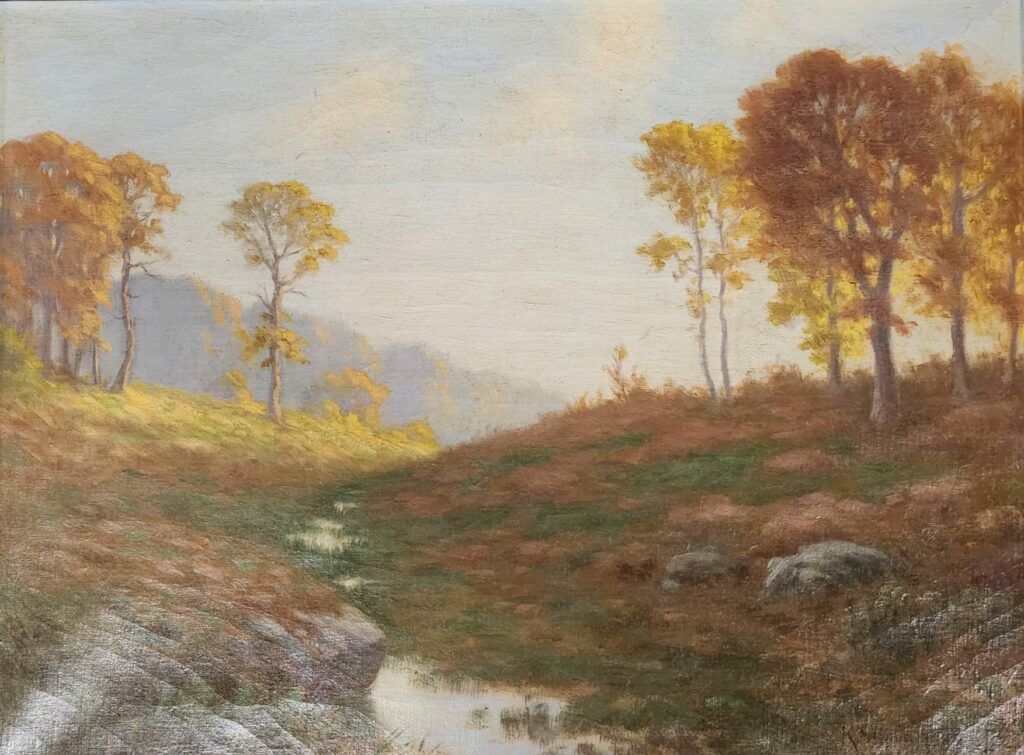 Karl Schmalhaus, Prussian, 1857-1937
Autumn on the Hills c. 1890-1900
2012.043.1 A
Companion Programs
Sunday November 5th, 2023, 2:00 pm Life and Legacy of Frederick the Great with David Ellis, Ph.D.
Sunday November 11th, 2023 2:00 pm Frederick the Great and his Musical Compositions with Jacob Bancks, Ph.D.