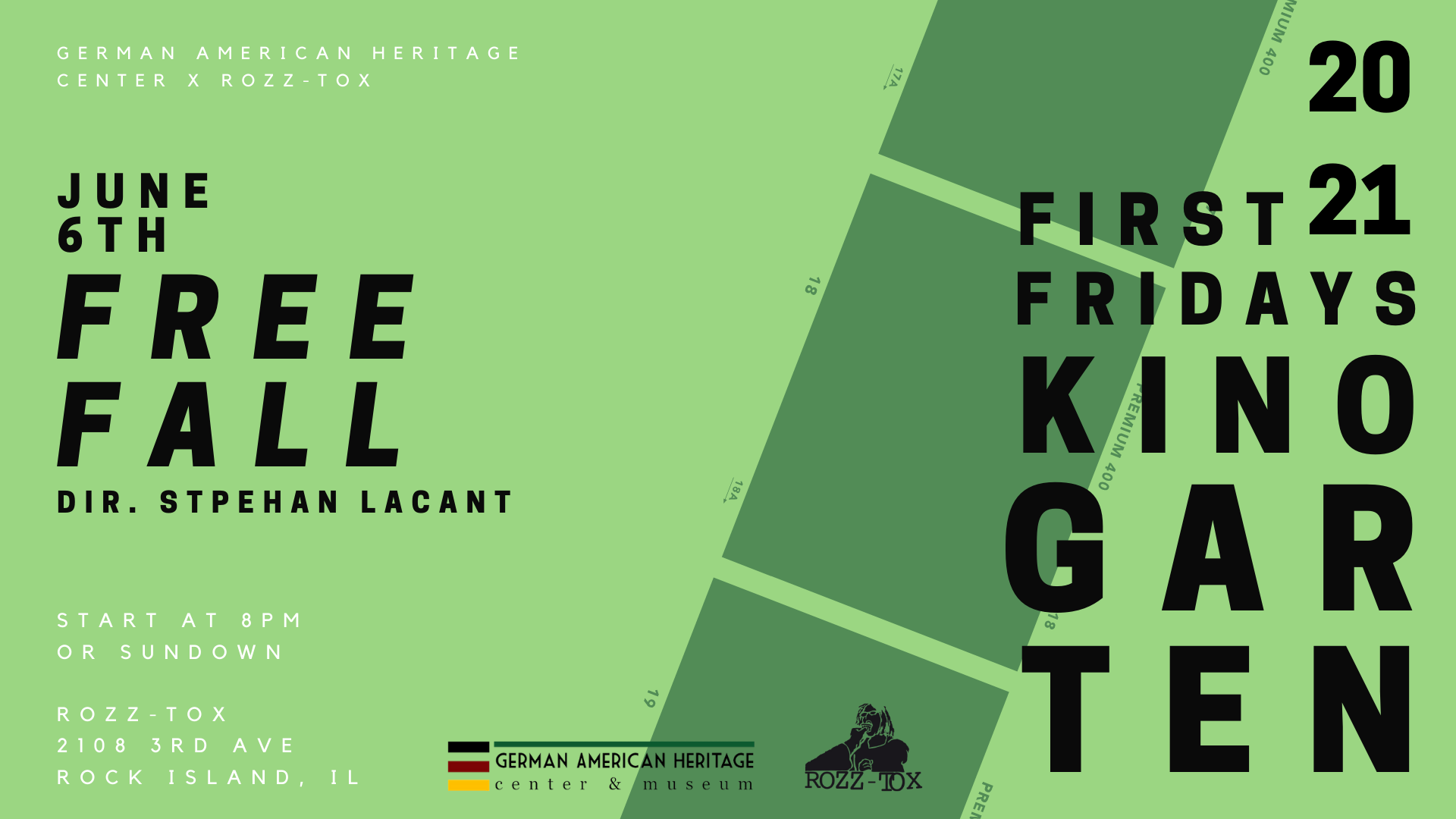 Join Rozz-Tox and the German American Heritage Center every first Friday at Rozz-Tox in downtown Rock Island for a German language film streamed outside in the Rozz-Tox "Kinogarten."
Friday May 7th, GAHC + Rozz-Tox will stream "Free Fall" directed by Stephen Lacant (2013). 18+.
Each film streaming is free and features English subtitles. No registration needed. Film will start at 8pm or sundown.
To keep our audience safe, film streaming will be socially distanced and guests are required to wear a mask.
Food and beverage will be available for purchase from Rozz-Tox (no outside food or drink please!)
Kinogarten film schedule is as follows:
4/2 The Edukators (2004)
Dir. Hans Weingartner
5/7 The Tin Drum (1980)
Dir. Volker Schlöndorff
6/4 Free Fall (2013)
Dir. Stephan Lacant
7/2 Mephisto (1982)
István Szabó
8/6 Transit (2018)
Christian Petzold
9/3 Ali: Fear Eats the Soul (1974)
Rainer Werner Fassbinder
To learn more about Kinogarten, please our websites or give us a call:
GAHC: 563.322.8844
www.gahc.org
Rozz-Tox: 309.200.0978
www.rozztox.com