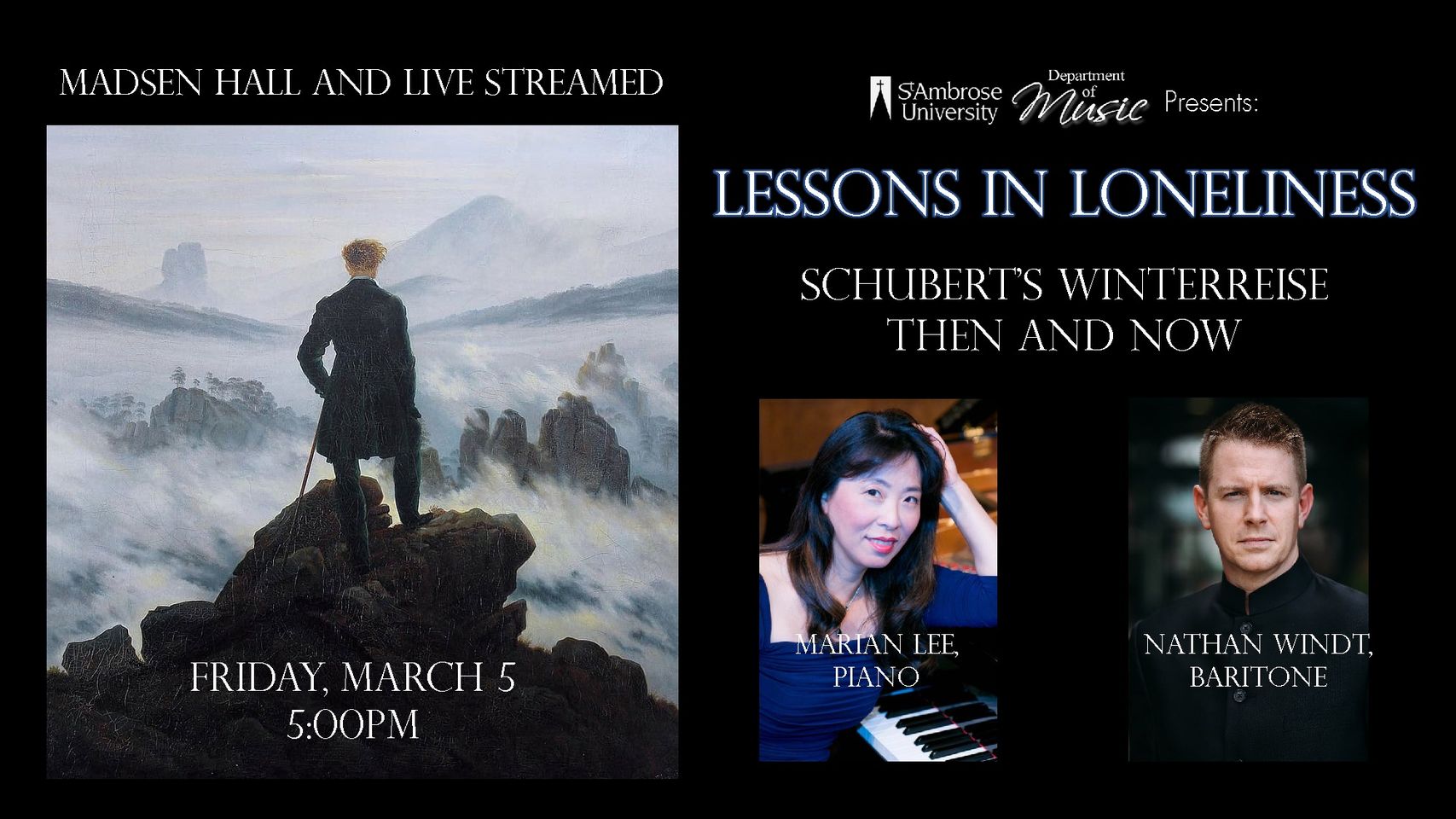 Franz Schubert's Winterreise is considered by many to be the pinnacle of the German song-cycle repertoire. Written nearly 200 years ago, it may seem that the story of a wanderer making sense of his place in the world without love is just a love story gone wrong.
However, as we approach one year of living in a pandemic, the wanderer's feelings of isolation and loneliness seem more relevant today than perhaps at any point in our lives.
Join SAU Music faculty, baritone Nathan Windt and pianist Marian Lee, as they perform excerpts from the cycle, and discuss the connection between the wanderer's struggles and our own today, and how to (try to) make sense of our place in this world. SAU's Counseling Center will also provide resource links after the event for those struggling with issues of isolation, loneliness, or other mental health needs.
This concert is free to the public and will be live streamed on the SAU Music Facebook page. Sign up on Facebook.