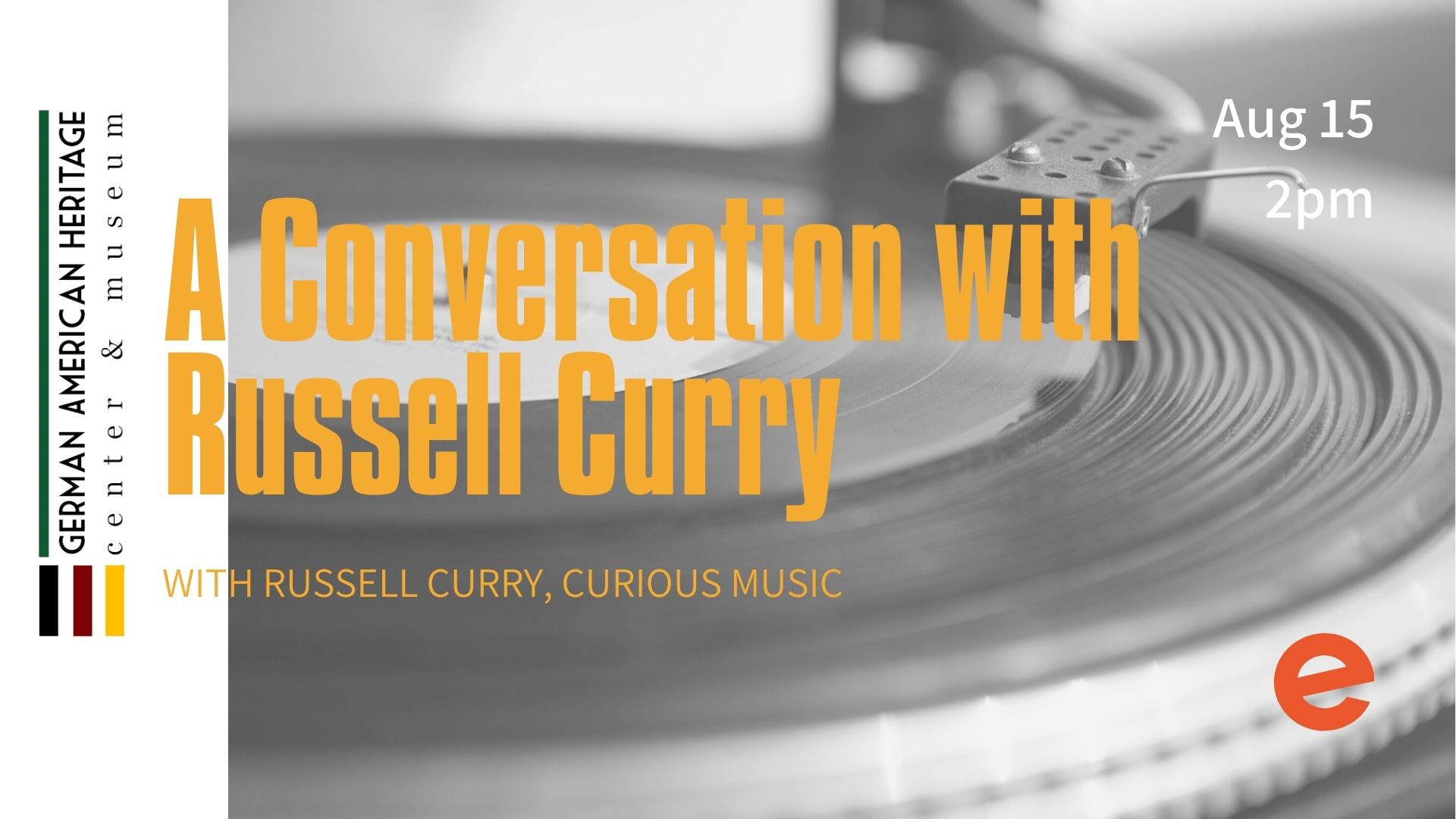 About the program:
Join the German American Heritage Center virtually on August 15th at 2pm for "A Conversation with Russell Curry." Curry is the founder of Coralville based music label Curious Music.
Founded in 1988, Curious Music focuses on creating unique, high-quality limited-edition vinyls and digital releases.
Since its inception, Curious Music has been known for working with culture-defining German musicians such as Dieter Moebius and Hans-Joachim Roedelius. This interview style program will explore Curry's experiences working in the music industry and his company's German connections.
Program Cost:
$5 per person for non-members
FREE for members
How to Attend:
This program is virtual. Registration is required.
Register via Eventbrite. Eventbrite will provide a link to join the program via email. Keep an eye on your inbox.