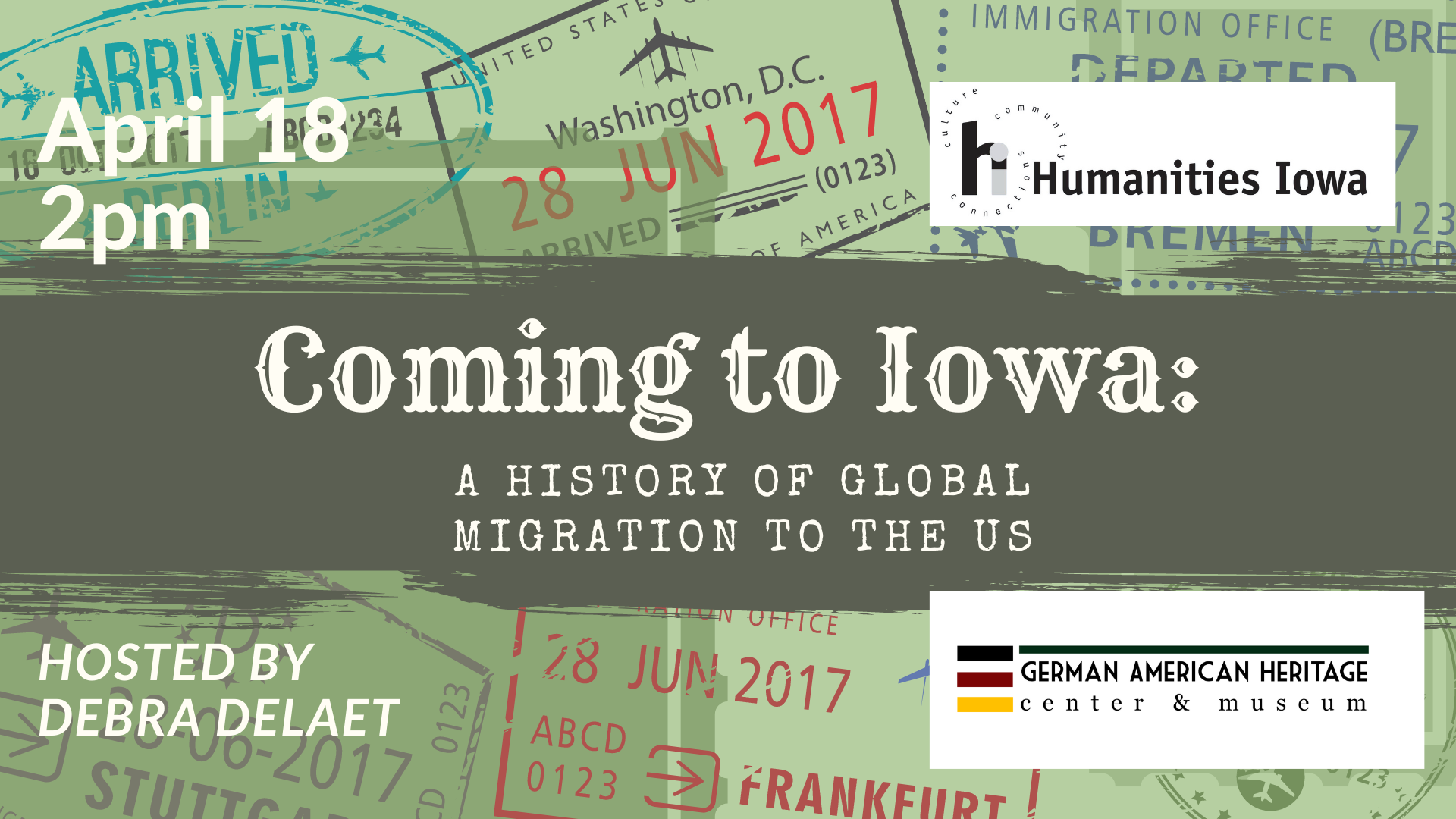 This talk explores a history of global migration to the United States through Iowa's immigration history. Iowa's history has been deeply shaped by the history of immigration to the United States. Historical patterns of migration to Iowa reflect changes to U.S. immigration policy over time. This talk explores distinct waves of migration to Iowa (and the United States more generally) and the ways in which these waves of migration have been shaped by U.S. immigration policy.
This presentation will explore the circumstances and stories of Dirksen's upbringing, and how they helped shaped his personality, his leadership style, and a destiny that he shared with the nation.
Register for this program on Eventbrite.com
The presentation will stream via Zoom on Eventbrite on Sunday, February 18th at 2pm. A short Q+A will follow the presentation. The presentation is free, but donations are greatly appreciated.
This presentation is brought to you by Humanities Iowa.
About the Speaker:
Debra L. DeLaet is Professor of Political Science at Drake University in Des Moines, Iowa. She serves as the David E. Maxwell Distinguished Professor of International Affairs. Her major research interests are in the area of human rights, global health and gender issues in world politics. She has published three books: U.S. Immigration Policy in an Age of Rights (Praeger 2000), The Global Struggle for Human Rights (Wadsworth, 2006) and (co-authored with David E. DeLaet) Global Health in the 21st Century: the Globalization of Disease and Wellness (Paradigm Publishers, 2012). In addition to these books, she has published numerous articles and book chapters in her areas of interest.