Poetry Slam Submission Deadline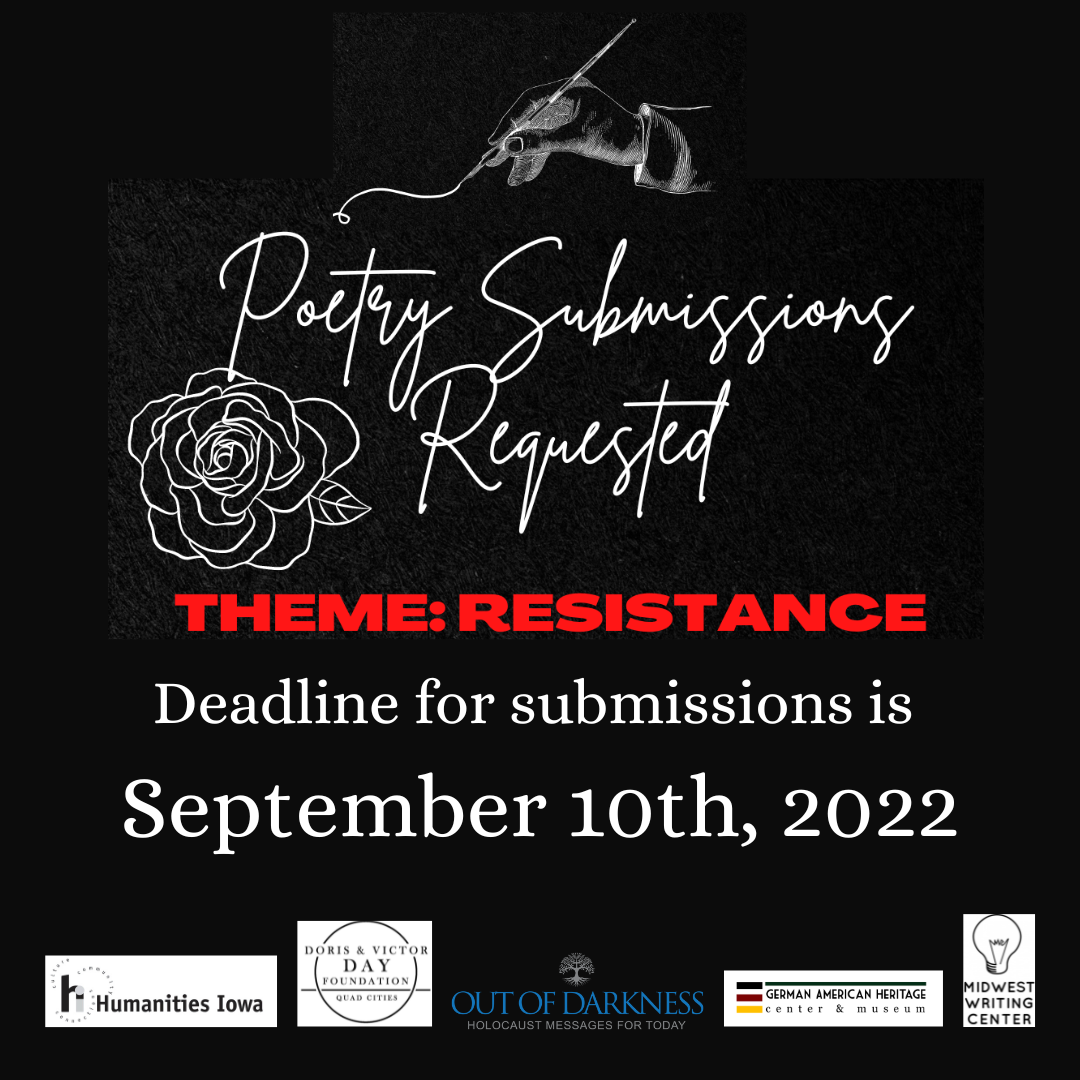 Share your original poetry works with us! Submit a poem and join us for a poetry slam on October 2nd at 4:00 pm at the GAHC.
Requirements:
For ages 13-20
Theme must relate to the idea of "resistance" in some way. The theme is open to interpretation and we encourage you to get creative!
Poems must not exceed 5 minutes in length when spoken.
We will choose 10 poems to be included in our poetry slam. All 10 selections will receive $100 as a reward.
Works may be submitted to poetry@gahc.org by September 10th to be considered. Poets are free to submit multiple works but only one will be chosen per entrant.
Contact us with any questions you may have.