GAHC Open By Appointment Only
July 5, 2020
Free – $5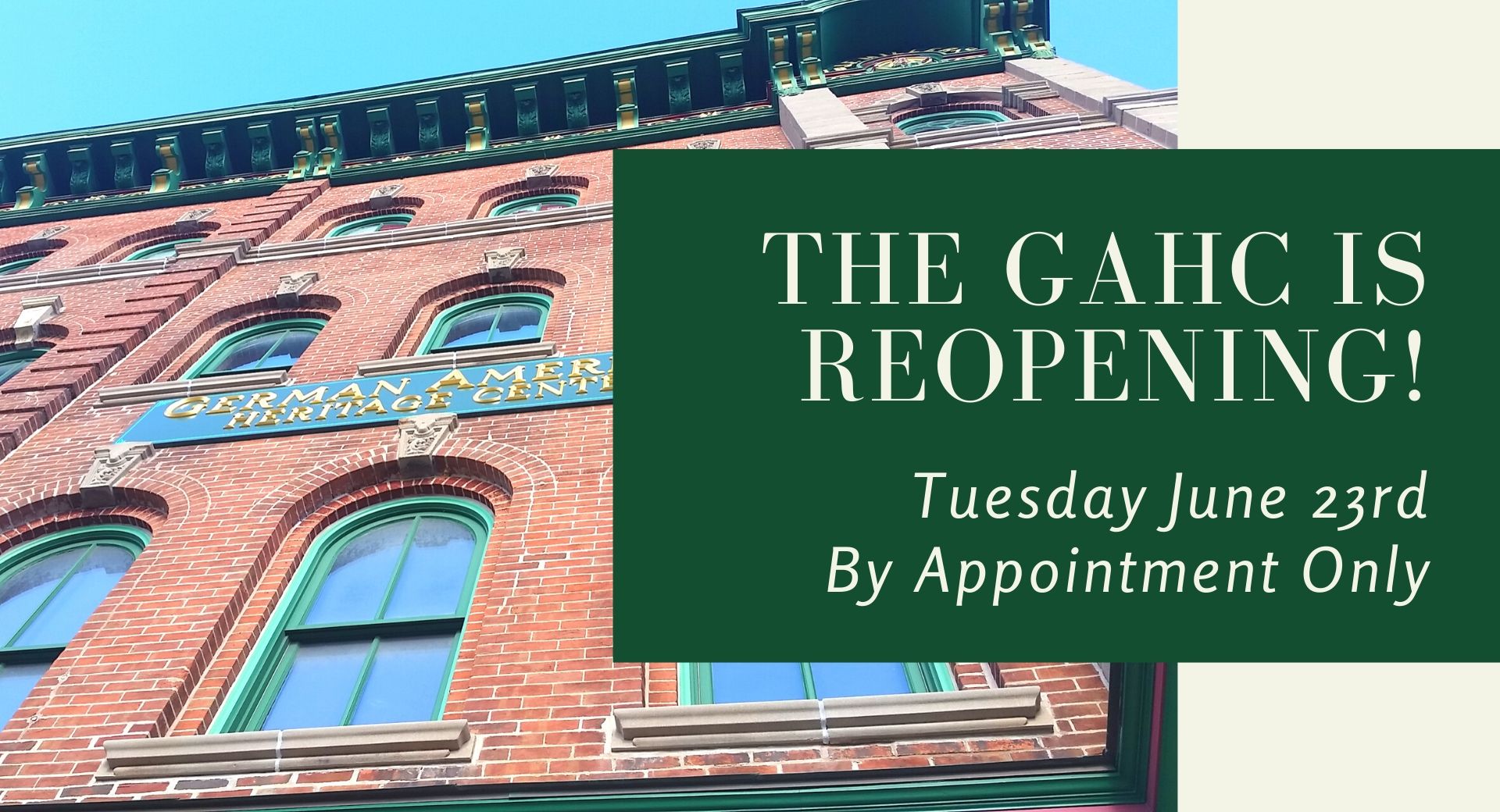 We are excited to announce that we will be carefully reopening with specific conditions on Tuesday, June 23.
We will offer ticketed and timed visits to groups of less than 6 every 45 minutes during our normal hours. We will be instituting new cleaning procedures, social distancing, sanitization areas, and mask requirements for those able. Please call us to reserve your time! 563-322-8844
Times are as follows for Tuesday-Saturday: 10am, 10:45, 11:30, 12:15, 2:00, 2:45 and 3:30. Times for Sunday: 12:00, 12:45, 1:30, 2:15, 3:30
Please arrive within 15 minutes of your ticketed time. Admissions continue to be $5 Adults, $4 Seniors, $3 Kids, Free under 5, and Free for Members!
We undertake these efforts in hopes of slowing and reducing the impact of COVID-19. The recommendations and requirements for museums like ours might change, so we may update this plan at any time, including possible closure.
We continue to maintain and add to our online offerings! Please follow us on social media through Facebook and Instagram. Visit gahc.org/education/gahc-from-home for our virtual museum, educational crafts and activities, as well as our German Word of the Day! We will continue to update you via our website, email, newsletters, and social media.
Please visit cdc.gov for more information on protecting yourself and your family during these difficult times.
Thank you for your support of the German American Heritage Center.