Farm Women as Global Citizens: Post-WWII Authority of the "First Lady of the Farm"
April 24 @ 2:00 pm

-

3:00 pm

Free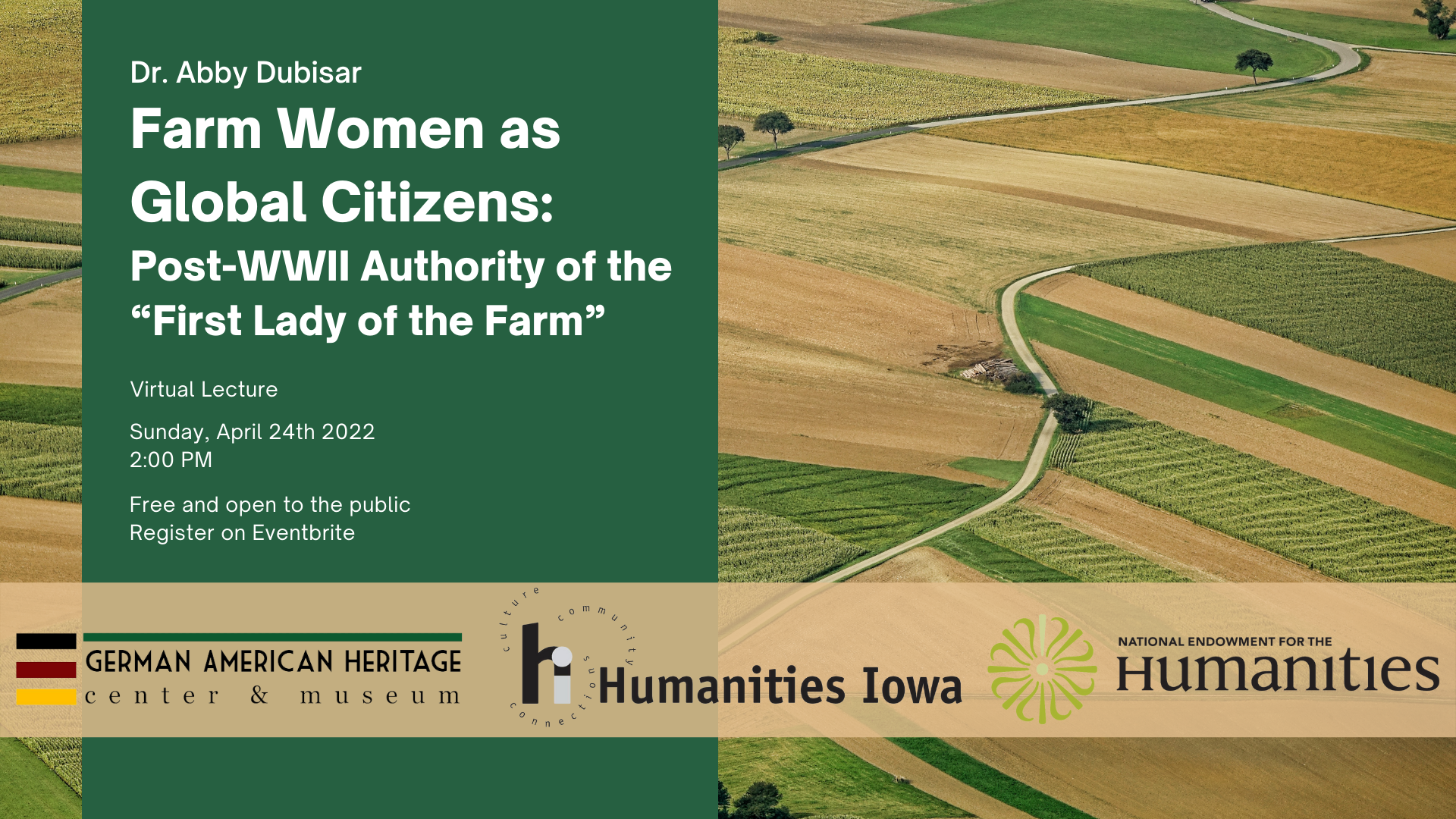 This virtual presentation draws upon the lifework of Ruth Buxton Sayre, known during her lifetime as "First Lady of the Farm." An Iowa native, Sayre was appointed to President Eisenhower's agricultural policy committee and served as the president of the Associated Country Women of the World (ACWW), among many civic roles. This presentation illustrates how Sayre had to redefine the accepted characterization of women on farms not only to fulfill her own pursuits as a writer and speaker, but also to convince farm women that they were not exempt from the responsibility of postwar reconstruction. Sayre's papers are housed at the State Historical Society of Iowa, in Iowa City. This project features materials included in the archive.
Admission is free and open to the public.
Register on Eventbrite.
Dr. Abby M. Dubisar is an Associate Professor at Iowa State University in Ames. She earned her PhD at Miami University of Ohio, where she wrote a dissertation about women peace activists' rhetorical strategies. She earned her MA at Ohio State University and her BA at the University of Missouri—Kansas City. She has presented her research at national and international conferences and teaches courses in popular culture analysis, gender and communication, writing and rhetoric.