An International Tour of Art Nouveau
November 19, 2021 @ 2:00 pm

-

3:00 pm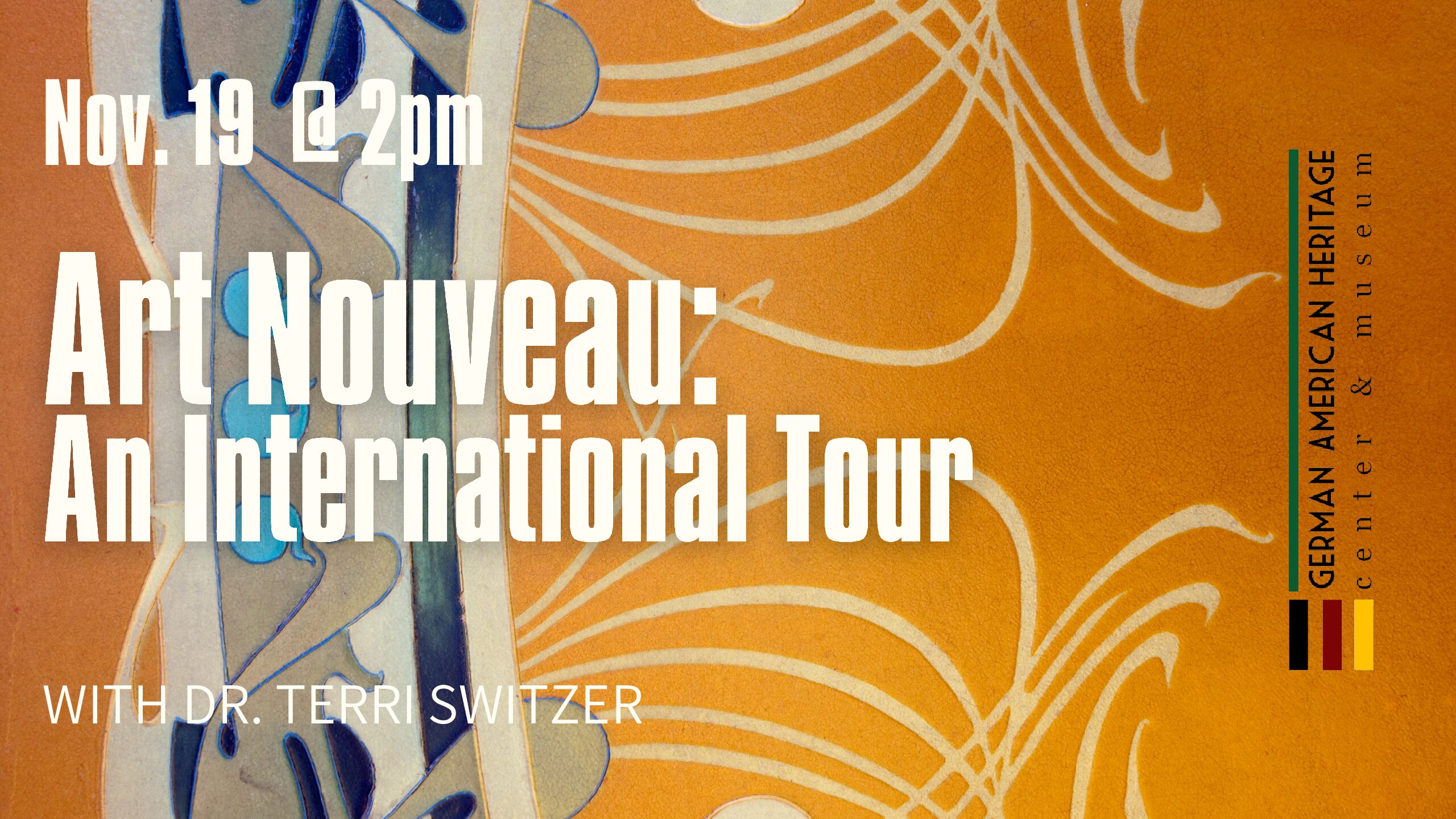 (Reschedule) 2pm In-person and virtual hybrid lecture with Dr. Terri Switzer. Free for members, $5 for non-member.
Join the German American Heritage Center for this in-person and virtual presentation with Dr. Terri Switzer from St. Ambrose University. Dr. Switzer will be discussing Art Nouveau, an artistic movement that swept the globe during the turn of the 20th century. This presentation will look at Art Nouveau around the world, with particular insight into Art Nouveau in Germany.
About the presenter:
Dr. Terri Switzer is Professor and Director of the Art History & Museum Studies Program at St. Ambrose University. She earned a B.A. in International Studies, Economics, and French with a Russian minor from Butler University, followed by a Certificate in Russian Studies from Leningrad State Technical University. A former Fulbright-Hays scholar, Switzer received her PhD and M.A. in Art History and M.A. in Arts Administration from Indiana University. Her research explores nationalism during the 19th and 20th centuries, particularly in Central and Eastern Europe and Russia. Her work has been included in A Companion to Nineteenth-Century Art (2018), Art, Culture and National Identity in Fin-de-Siècle Europe (2003) and Water, Leisure and Culture: European Historical Perspectives (2002).
Register at eventbrite.com